Growing Bolder is Rebranding Aging® on Public TV!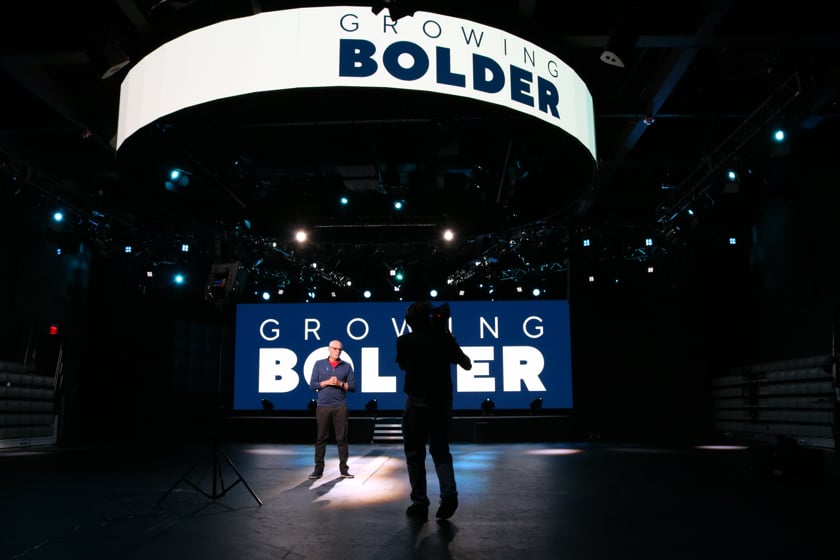 Enjoy this preview of Season 6 of Growing Bolder
Growing Bolder is BACK and better than ever. Season 6 of Growing Bolder hits public broadcasting stations nationwide in Fall 2020.
New this season: Growing Bolder is thrilled to welcome Florida Blue Medicare as an underwriter of Growing Bolder in Florida.
Growing Bolder has flipped the narrative on aging, inspiring viewers to realize that it's never too late to make the rest of your life the best of your life. Growing Bolder specializes in active lifestyle health and well-being content. It's about pursuing passions and chasing dreams. It's about living the biggest, boldest life possible. It's about proving that age is not a disease; it's an opportunity.
Hosted by award-winning journalist and Growing Bolder Founder Marc Middleton, this season features inspirational stories and life lessons from contributors including: Growing Bolder's Bill Shafer, an Emmy nominated broadcast veteran introduces a new series of stories, Bolder Backstage, getting you up close and personal with some of the biggest names in rock history; public TV favorite Laura Savini, host of nationwide pledge-show programs; and Mike Leonard, an Emmy Award-winning journalist known for his long relationship with NBC's Today show and the author of the New York Times best-selling book The Ride of Our Lives: Roadside Lessons of an American Family
Presented by WUCF-TV, the PBS station for Orlando, Florida, the sixth national season of Growing Bolder on public television will deliver 10 new episodes filled with motivational and inspirational stories that resonate with viewers of all ages.
Are you a public television station programmer who is interested in carrying Growing Bolder? Season 6 is available NOW! To learn more and get feed dates and coordinates, please contact Selena Lauterer: selena@artemisindependent.com.
Watch Our Latest Episodes Plus Growing Bolder TV Exclusives Now:
Mike Leonard, a multiple Emmy Award-winning journalist, New York Times best-selling author, filmmaker and public speaker, is joining Growing Bolder to continue his quest to share stories of common humanity.
Talk about ordinary people with extraordinary stories…meet an inventor, entrepreneur and adventurer who has built an amazing life around doing what he loves! Plus, the intergenerational power of yoga.
Growing Bolder Hosts and Contributors Include:
Marc Middleton
Mike Leonard
Bill Shafer
Laura Savini
Shop the Growing Bolder TV Store!